Flasks and culture bags available now !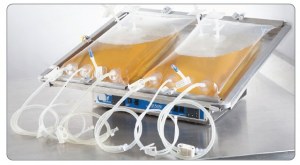 Try our products and don't worry, we have long term, stable supply, stock in Europe and consignment stock possibilities.

Optimum growth Flasks 2.8L and 5L

Key Features
Space Saving More Volume - Optimum Growth Flasks Give Excellent Growth with Space Saving Capability
Baffles designed for high aeration&low shear
Same footprint as comparable Fernbach flask
Less foaming than disposable Fernbach
Transfer cap option connects directly to cell bags or bioreactors with quick connect, luer lock or tube fusing
0.2 µm Vented Cap
Individually packaged and sterilized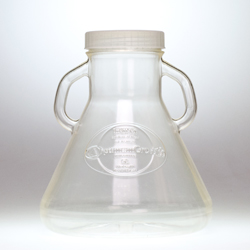 ---
Cell Culture Bags 10L and 25L
Key Features
Manufactured in the USA and compatible with GE WAVE and other popular rocking platforms
Ideal for use with the Baculovirus and Host Cell Expression System
For Insect Cells culture
Standard ports include:
"Male and female quick connects
"Female Luer
"Needleless sample port
"1/8 ID x 1/4 OD and 1/4 ID x 3/8 OD C-flex tubing for welding compatibility
Ideal for scale-up manufacturing
Available in 10L to 25L maximum working volume sizes
Animal Component Free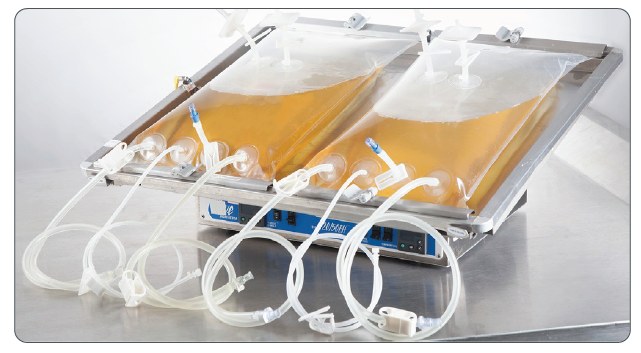 Discover the other products ! Accessories for Mammalian / Insect Cells culture
Optimum Growth Flasks (patented) in conjunction with the Transfer Cap System eliminates the need to move cells to an intermediate transfer for scale up or seed cultures. The ability to pump into the Optimum Growth Flask makes filling with media from a bulk source a simple aseptic method. The Transfer Cap in conjunction with the Thomson Optimum Growth Flask product line can be used for reagent addition, seeding of larger bioreactors or cell bags, pumping of media into flasks from large drums or bags of media, and other liquid media transfers into and out of bioreactors.
Transfer Cap option connects directly to cell bags&bioreactors with quick connect, luer lock or tube fusing
The Optimum Growth range also includes ancillary accessories such as stands for placing vials.