Mini ELISA kits : 25ul sample size with 25% OFF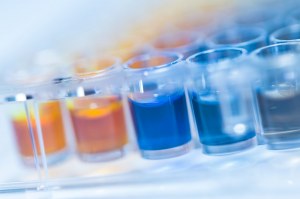 Offer n° 2021-MINI-ELISA valid until 30/09/2021

Mini Samples ELISA Kits - ELISA kits for small samples

Special offer : 25% off

Difficult sampling, sparse sample size?
Limited sample size, too many detection targets?
Precious samples, low fault tolerance?
Mini Samples ELISA Kits require only 25ul sample size to complete the detection of targets.
The mini samples ELISA kits are compatible with a large range of samples : Serum, plasma, tissue homogenates, cell lysates, cell culture supernates and other biological fluids.
Only 25µl of sample is required to obtain results with these ELISA kits, helping you preserve your precious samples.
Species available :
* Offer valid only on the Mini ELISA kits (cat number : MEXXXXXX)