Washing Whole Blood WITHOUT a Centrifuge?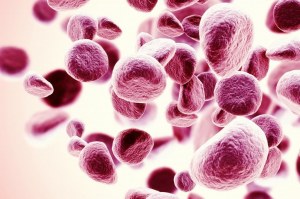 Cell processing technology enabling superior staining and retention of suspension cells using centrifuge-less washing.

DA-Cell lets you achieve:
Consistency by reducing variation from manual handling

Time savings by completing cell washing in 3 minutes

Reduced cell stress due to no centrifugation

Easy integration into your lab automation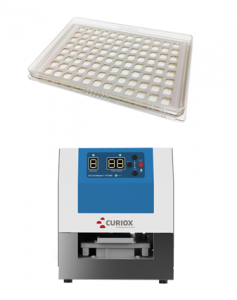 Lysing and washing red blood cells using traditional microtiter plates or tubes may result in significant cell loss and damage.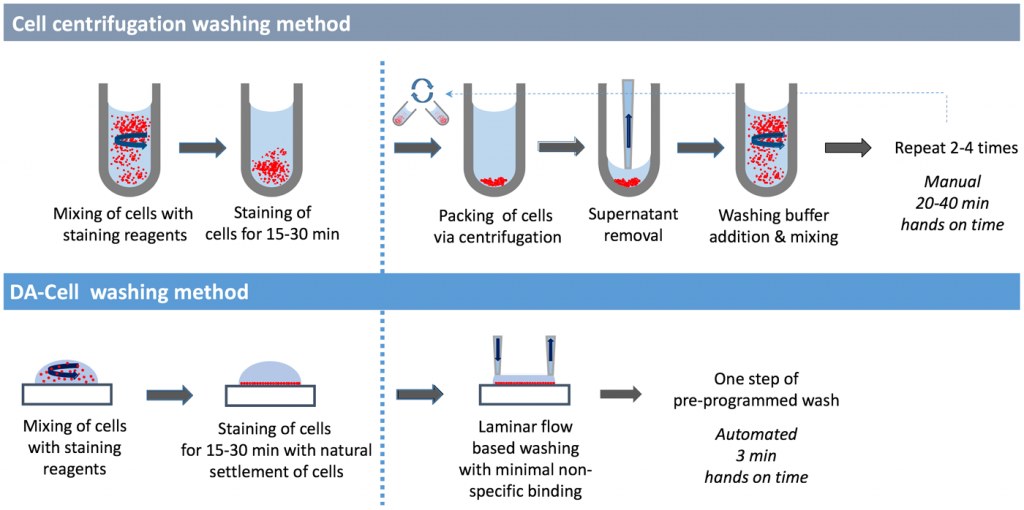 There is now a better way to lyse RBCs while achieving clean antibody staining and lysis as good as or better than traditional methods. The new DA-Cell system offers centrifuge-less blood lysis and leukocyte washing on a single platform, with efficient RBC and debris removal. Whole blood lysis performed by DA-Cell has similar leukocyte retention compared to lysis with centrifugation, whether enumerated by CD45 staining or FSC-SSC scattering.

The scatter plot above is derived from human whole blood lysed and stained using DA-Cell vs Microtiter plate vs FACS tubes (L to R).
DA-Cell HT1000 washing station
96-Well DA-Cell Plate, coating for flow cytometry assays, sterile, 5 pcs