Patented Flasks for excellent Growth and Space saving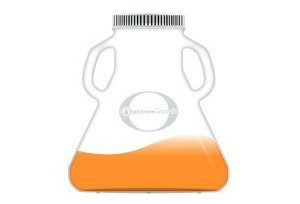 Key Features :
Baffles designed for High Aeration & Low Shear
Same Footprint as Comparable Fernbach Flask
Less Foaming than Disposable Fernbach


Transfer Cap connects directly to Wave Bags & bioreactors with Quick Connect or tube fusing
0.2µm Vented Cap
Individually Packaged and Sterilized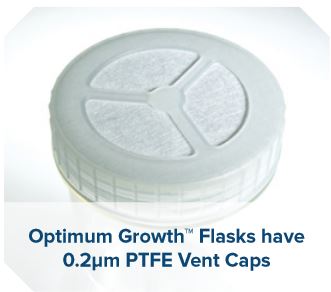 Optimum Growth Flasks
are designed in a way that protein production which will scale consistently across all sizes, unlike any other shake flasks on the market. Additionally, these flask features allow for consistent shake speeds from the
125mL up to 5L flasks
.
Space Saving more Volume
:
Optimum Growth flasks Give
Excellent Growth
with
space saving
capability :
- 18x 1.6L optimum Growth flasks, total 16.2l/shaker
- 12x 2.8L optimum Growth flasks, total 16.8l/shaker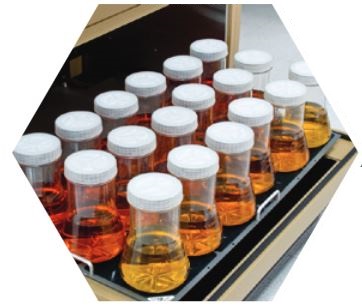 Transfer Caps :
The patented Optimum Growth Transfer Caps Sterile, allow for a
simple aseptic transfer of media or cells
to cell bags, bioreactors, and flasks of all makes. Transfer Caps come in two different styles:
-
Inversion
(Quick Transfer)
-
Bidirectional
pump cap with downstem (metered transfer and requires a peristaltic pump).