IDIBELL PhD Day 2021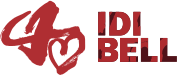 22 October 2021 - Barcelone - Spain
The PhD Day 2021 event will be held on Friday, 22nd October at the UB Bellvitge Campus, with a special mention dedicated to Open Science.

The Bellvitge Biomedical Research Institute (IDIBELL) is a research center in biomedicine promoted by the Bellvitge University Hospital and l'Viladecans Hospital, both from the Catalan Health Institute, the Catalan Institute of Oncology, University of Barcelona and L'Hospitalet de Llobregat city council. In 2017, the Center for Regenerative Medicine of Barcelona (CMR772), now part of IDIBELL, launched the Program for Advancing the Clinical Translation of Regenerative Medicine of Catalonia (P-CMR[C]) together with IDIBELL.
IDIBELL research is focused in cancer, neuroscience, translational medicine and regenerative medicine. Research, innovation and society are the axes on which researchers work every day with the goal of improving the quality of life of citizens.
Due to the current COVID-19 preventive measures, this year the format of the event will be hybrid. Both oral and poster presentations will be held on-site and broadcasted online through Microsoft Teams (talks) and Yammer (posters).

The best 3 oral communications, the best poster flash presentation, and the most popular poster will be awarded a diploma, as well as a gift voucher and a special surprise!

Important information :
The keynote speaker will be Dr. Elisenda Sanz (UAB, Spain), who will give a lecture entitled "Novel tools to dissect neuronal susceptibility in Mitochondrial Disease".
This edition will host a panel session with experts and professionals in the field of Open Science