XXXIII SEAPV meeting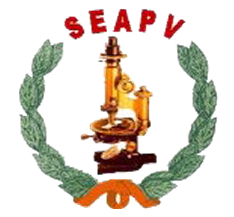 June 15-17, 2022, Lugo - Spain

Presentation:
The XXXIII meeting of the SEAPV will take place in Lugo, Lucus Augusti, a city that presents very interesting examples of the Roman presence. In its pedestrian streets. But Lugo hides other secrets. It also has importance as a medieval city, because it is an important stage of the Camiño Primitivo, the first pilgrimage route, which connects Oviedo to Santiago de Compostela, and which takes on special importance this year because it is Xacobeo. And the slogan "eat, Lugo" refers to one of our great excellences: the gastronomy. All this makes our city a unique and charming place for the organization of congresses and meetings.
First of all, we wish you all and those around you good luck. We are contacting you again to provide you with information about the SEAPV meeting and to exchange experiences in different fields related to pathological anatomy.
Participation:
Entry is open to anyone registered for the XXXIII SEAPV meeting who submits their own original images that have not been published or submitted to other contests. Each entrant may submit a maximum of one image per category.
Theme:
Images must be related to veterinary pathological anatomy and must be submitted in specific categories
Program:
Delivery of documentation and equipment

Handling and study of products not intended for slaughter

Rapid and non-lethal diagnostic techniques

Slaughter and necropsy

Sampling

Major diseases
For more information :https://www.seapv2022.com/