Canine TSH ELISA Kit
Referencia orb779846-96
embalaje : 96Test
Contact local distributor :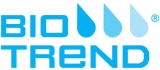 Teléfono : +1 850 650 7790
More Information
Category
ELISA kits
Catalog Number
orb779846
Tested applications
ELISA
Reactivity
Canine
Concentration
10 ng/mL
Range
234.38-15000 pg/mL
Sensitivity
72.4 pg/mL
Note
For research use only.
Sample Types
serum, plasma and other biological fluids
Expiration Date
Please enquire.
Description
This assay employs the competitive inhibition enzyme immunoassay technique. The microtiter plate provided in this kit has been pre-coated with Thyroid Stimulating Hormone(TSH) protein. Standards or samples are added to the appropriate microtiter plate wells then with a biotin-conjugated antibody specific to Thyroid Stimulating Hormone(TSH).